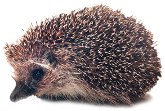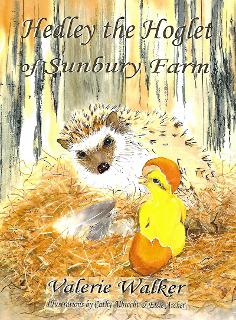 NEW - Hedley the Hoglet of Sunbury Farm
The long-awaited pre-quel to The Adventures of Hedley the Hedgehog is now available. HEDLEY THE HOGLET OF SUNBURY FARM takes place on an idyllic farm in Wales. Hedley is one of the five brothers born on the farm and it soon becomes obvious to his mother that Hedley has a lively curiosity and a strong sense of adventure. It is an exciting story of the brothers first summer and Hedley's talent for getting himself into tricky situations, which always have a happy ending. Soft cover chapter book with 19 full cover delightful illustrations. Suitable for ages from 6 - 9 yrs.old.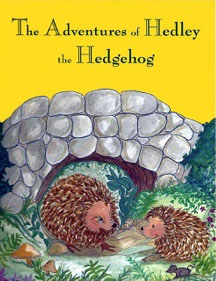 The Adventures of Hedley the Hedgehog
Out of Print. - Limited New and Used copies available for purchase on Amazon CLICK HERE
This 60-page hardcover chapter book tells a story of friendship, loyalty and respect between an adventurous hedgehog and his human friend, 10-year old James. Set in Britain during the early 1900s the story follows Hedley, James and Grandfather on a journey from Wales to Somerset, England. During the journey, Hedley and a tiny stow-away named Marvin have many amusing misadventures and are helped out of their predicaments by other woodland creatures. When the travellers finally arrive at their new homes, a farmhouse and a hawthorn hedge, they settle down happily and wait for new adventures to begin. This gentle tale, and the 26 full colour illustrations, will delight children of all ages.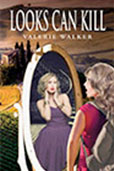 Looks Can Kill
21-year-old Laura, an art student from Alberta, is hiking in Italy with friends during the summer of 1956. Her friends are called back to Canada and Laura is left to find her own way to Naples. Her idyllic holiday rapidly turns into a nightmare when she is kidnapped and held captive because of her striking resemblance to a young woman who has just been killed in a car accident. A fast-paced adventure novel with surprising twists and turns that take the reader from the lush vineyards of Tuscany to Naples, Rome and the island of Sardinia. Suitable for ages 15-Adult

Mystery in the Attic
A fast-paced magical mystery set in Calgary in 2005 — Alberta's centennial year — and 1905. When 14-year old Jamie Owen arrives in Calgary to visit his Canadian cousins, he is bursting to tell them a secret. The secret involves a gypsy, a woodpecker, and three strange gifts. These gifts lead the children to an adventure into Calgary's past — and the realm of a powerful, ancient magic. Suitable for ages 10-14

The Quest for Kananaskis
Those of you who have read Mystery in the Attic will be pleased to know that this is another mystery involving cousins Rob, Anne, and Jamie. The adventurous trio, who are now teenagers, find an unusual stone while hiking in Kananaskis Provincial Park. Anne slips it into her pocket, unaware that she has started a spine-tingling chain of events. Before long, they are again travelling back through the ages – this time on a quest for a legendary brave. Suitable for ages 10-14

Val's War London 1939-1945
A scrap book memoir of the author's childhood in war-torn London.Suitable for ages 16-Adult

Hedley's Celtic Adventure

The Hedgehog Who Loved Ducks

Hedley's Magical Adventure

Hedley Visits The North Pole
Copyright©2018 Booktime Calgary AB Canada